Home delivery world Europe event
March 28, 2017, 08:00 AM - 05:10 PM
London, United Kingdom — Map It!
You must be logged in to set your event's participations
Already have an account?
Don't have an account?
http://www.mipim.com/homepage/?utm_source=rep&utm_medium=barter_website&utm_campaign=mipim2017
Latest News
Feb 22, 2017

United Kingdom / Bristol / Sovereign Shopping Centre - Weston-super-Mare

Feb 22, 2017

France / Paris / Rue de la Pompe

Feb 22, 2017

Italy / Milano / Via Solferino

Feb 22, 2017

Poland / Warsaw / Galeria Mokotow

Feb 22, 2017

United Kingdom / Reading / Festival Place Basingstoke
Details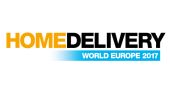 Leading retailers and ecommerce brands are attending Home Delivery World Europe to reflect on their current practices and evaluate the new systems and technologies that will keep them competitive.
Home Delivery agence enables retailers to hear from best practise retailers and ecommerce brands, to reflect on systems, processes and deliver the best experience to customers.