ICSC European Marketing Conference
June 07 to June 08 2017
Venue: Austria Trend Hotel Savoyen, Rennweg 16, 1030 Vienna, Australia — Map It!
Details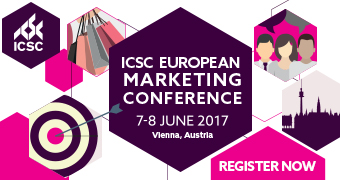 BACK TO BASICS - ARE YOU GIVING YOUR CUSTOMERS WHAT THEY REALLY WANT?
Changes in customer behaviour, technology driven disruption and the success of online retail have had a strong impact on retail real estate over the past few years. Distracted by the transformation around us and driven by the will to innovate, we seem to have focussed on complicated details, theories and technologies.
After years of experimenting and trying new things, the time has now come to take a moment and refocus on our main task: giving customers what they really want.
Join us in Vienna where we will go back to basics, explore what it takes to understand your customers' needs now and in the future, and how to exceed their expectations.