FT Property Summit 2017
November 22, 2017, 08:00 AM - 08:00 PM
Venue: Four Seasons Hotel Park Lane, Hamilton Place Park Lane London W1J 7DR, London, United Kingdom — Map It!
Details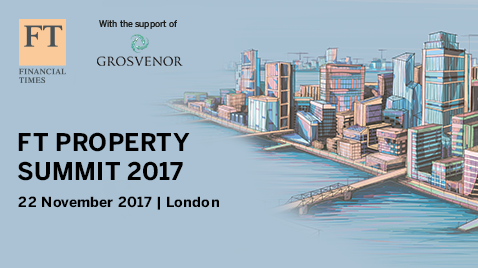 The Financial Times is delighted to present the 11th Annual FT Property Summit, organised with the support of Grosvenor.This event will bring together global investors, occupiers, lenders and developers to discuss the opportunities and challenges facing the real estate market.
The summit will provide a window onto the latest investment and development trends to assess what the future holds for London and beyond.