RICS European Retail Conference 2018
February 06, 2018, 08:30 AM - 05:00 PM
Hotel Melia, Milan, Italy — Map It!
Already have an account?
Don't have an account?
Latest News
Jan 23, 2019

United Kingdom

Jan 23, 2019

United States

Jan 23, 2019

United States

Jan 23, 2019

France / Paris / Bd. de la Madeleine
Details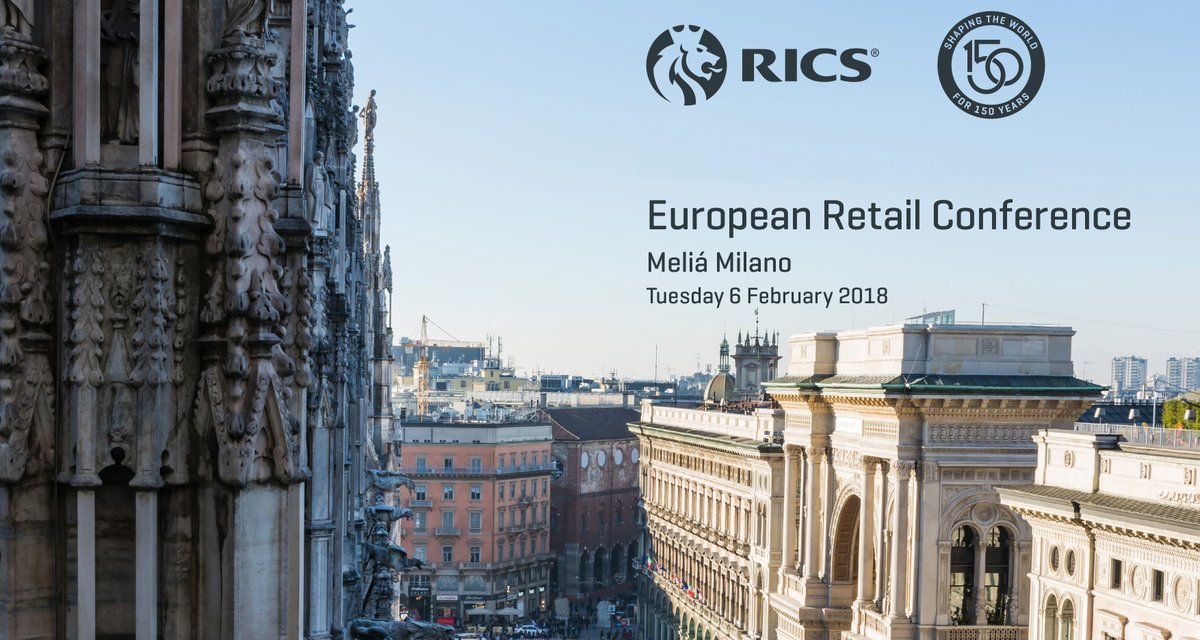 An exclusive event aimed at key players across the European market, The European Retail Conference provides a forum to debate the biggest issues and trends that will shape the future of a rapidly changing retail sector. The topics covered include retail and investment trends, digital disruption, the lifecycle of shopping destinations, new shopping experience and consumer demands.