MAPIC Italy
May 23 to May 24 2018
MiCo Milano Congressi / Milan, Italy — Map It!
Details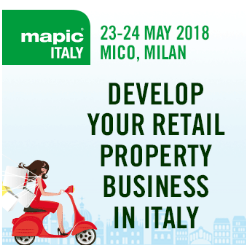 MAPIC Italy is a unique deal-making event, which provides an opportunity to develop your business in Italy. In 2018, the event will focus on digital transformation – the new omnichannel relations between customers, brands & malls. The attendees will have the chance to discover the latest trends and innovations in retail that help to raise retail property value, increase the traffic, and enhance the customer experience.