ICSC Retail Innovation Forum
September 26 to September 27 2018
Movenpick Hotel Amsterdam, Amsterdam, Netherlands — Map It!
Already have an account?
Don't have an account?
Latest News
Dec 12, 2018

United Kingdom / London / Elephant & Castle Shopping Centre

Dec 12, 2018

Germany / Leipzig / Halle Leipzig The Style Outlets

Dec 12, 2018

United Kingdom / Cardiff / St David's Centre

Dec 12, 2018

Italy / Milano / Corso Vittorio Emanuele

Dec 12, 2018

Poland / Łódź / Sukcesja
Details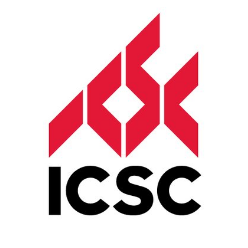 ICSC's Retail Innovation Forum brings together retail real estate professionals at the forefront of innovation. The multi-tracked forum, covering marketing, development, research and asset management, allows you to create your very own tailor-made event. By incorporating the successful European Marketing Conference and Solal Marketing Awards, this combined event will take innovation to a whole new dimension! Solal Awards will take place on the evening of Thursday 27 September at the Hermitage Museum in Amsterdam.